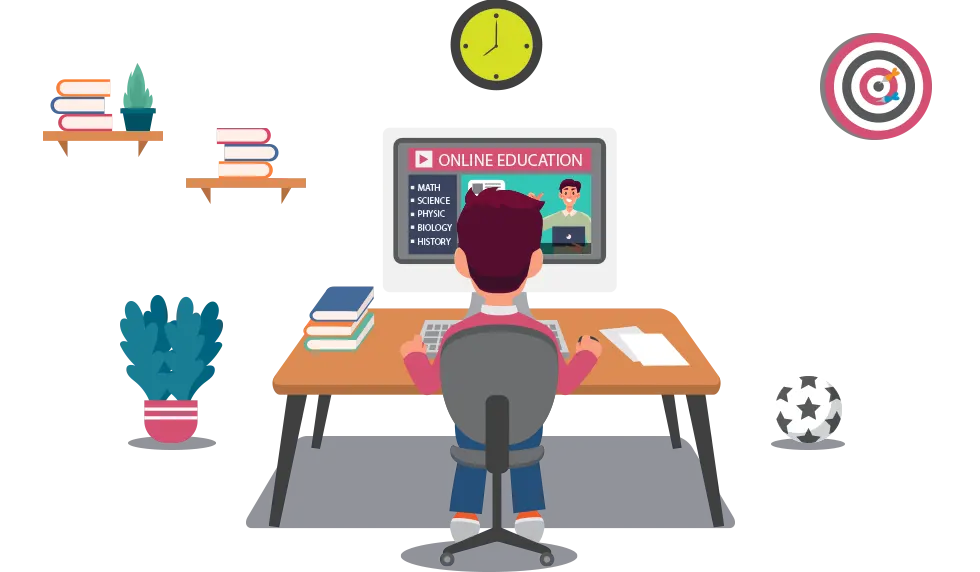 When a child becomes a full-time AlphaKid student, they study 5 days a week on our virtual campus. This education lasts for 40 weeks, and as a result of the joint planning of Turkish state and American state standard curricula; the student learns English main course on Mondays and Fridays, and English Mathematics, Science and Social Studies on Tuesdays, Wednesdays and Thursdays. When a student graduates from AlphaKid in the 5th grade, they will be able to discuss in English not only about curriculum subjects, but also about technology, environment, human history and the future, various world and life issues, and understand what he listens to and reads, as well as make detailed comments. In short, the AlphaKid student becomes a world citizen at the age of 11.
*Important note: Class times are set by AlphaKid administrators after the student's school hours.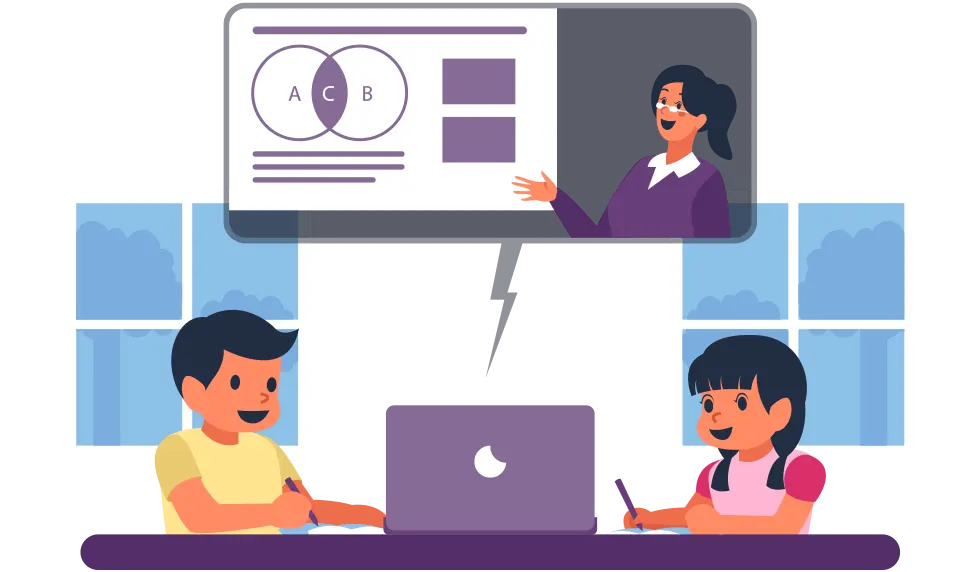 AlphaKid one-to-one private lessons are a type of lesson where you can choose the day and time of the week you want, you can take any number of lessons per week where 1 lesson is 25 minutes (the optimal time for children), and we work by analyzing the student's interests, strengths and weaknesses. In this way, the learning increases to one hundred percent in every lesson. Through private sessions a strong bond is formed between the student and the teacher; because perhaps this is the first time a teacher has devoted all their time and attention to your kids! This also reflects on his performance at school. Students happily participate in their school lessons by raising their hands with confidence. Remember; If a child is happy at school, this is also brought into their home environment.
WHY IS SO IMPORTANT TO STUDY
THE CORE LESSONS IN ENGLISH?
Learning 3 main courses other than English in English language will not only carry our children forward in both career and personal development areas, but also prepare them to become world citizens.
As a result of the studies conducted by neuroscientists, it has been revealed that learning non-English courses in English language establishes a much stronger and deeper connection with the subjects learned. "If you are going to learn something deeply, you have to engage your perception-action cycle."
The main course of English aims to improve the capacity of the student to understand and use written and spoken language. The components of the language arts (listening, reading, writing, speaking) are the most important part of the student's homeschooling curriculum because they form the basis for reading and writing, and further learning would not be possible without it. Language arts help young students develop their phonemic awareness, develop their literacy as they grow, and then become successful readers and writers.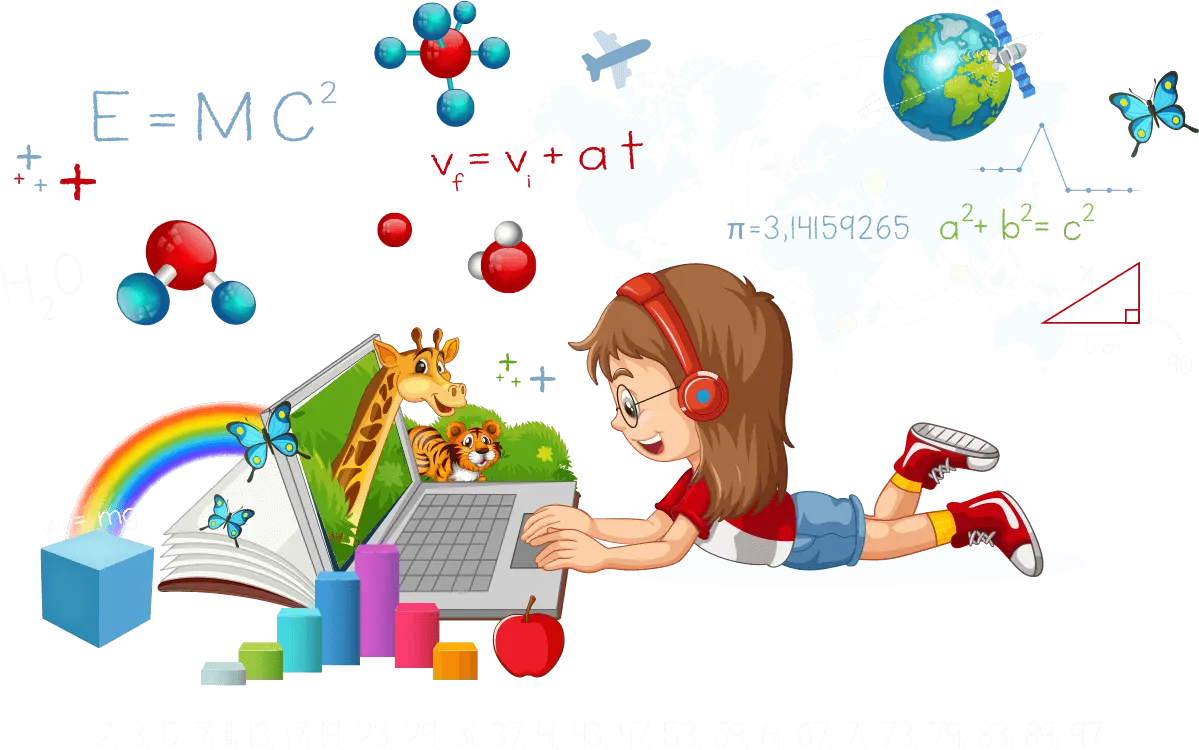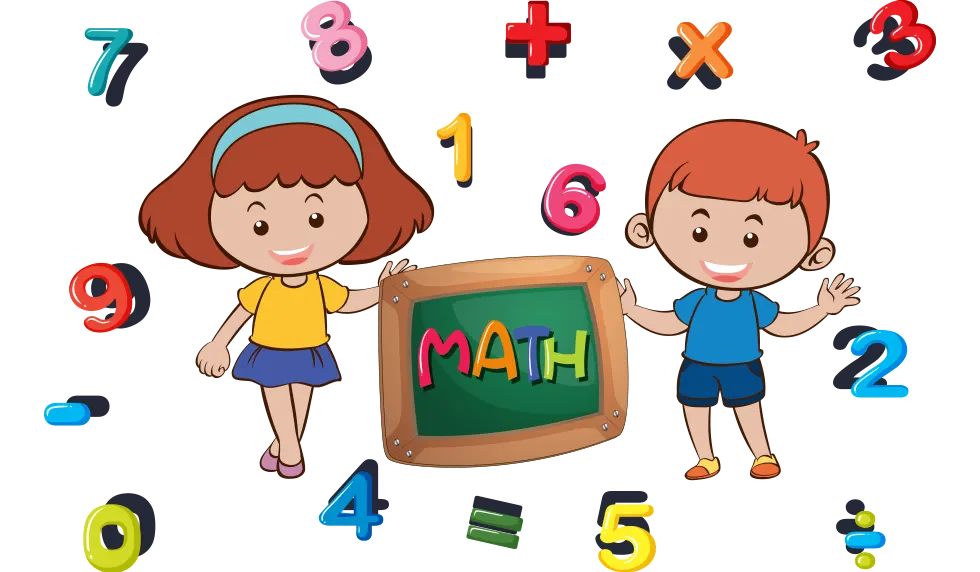 Mathematics affects a range of skills and abilities we use daily. A thorough understanding of math principles helps with analytical thinking, problem solving, decision making, and more. Learning mathematics also allows students to think outside the box, and this can benefit them in endless ways in both their academic and professional careers. So why should your child learn math in English?
Because learning math topics in a foreign language enables children to learn the subjects they learn by establishing a much stronger and deeper bond. At the same time, numbers become like reflexes in the student.
Our science lessons maximize the desire to "wonder" in our children. Because AlphaKid is aware that we live in a world that values discovery and invention. Career opportunities in the science, technology, engineering and mathematics (STEM) professions have increased by 79% since 1990. As we expect this trend to continue, it is more important than ever for the student's future to have the science education your child receives in English.
The social studies curriculum should provide students with a better understanding of the world around them and the society in which they live. AlphaKid teaches children of the "alpha generation" social studies subjects in English and helps them to grow as responsible individuals who are not only aware of the social issues of the Turkish geography but also about the social issues of the world geography. When the AlphaKid curriculum introduces young students to concepts that help them understand the inside and outside of a community, students immediately embrace and want to learn. This is where "organic English learning" comes in. As the students progress to upper classes, they increase their knowledge by learning much more detailed subjects such as history, anthropology, and geography. When AlphaKid students graduate, they are able to discuss all subjects in English.